Hope For You is committed to using holistic approaches to cater for the physical, mental, and spiritual wellbeing through Community health needs assessment, behavioral health, mental health addiction services, and other research on personal health and wellness. HFY supports affiliated agencies and RCCGNAO churches by providing resources and best practices. To that extent, HFY has conducted Health Fairs in the past, which attracted several other nonprofits' participation, as well as attendance of many hundreds of people who come to benefit from the trainings, products and services being offered. In recent times, HFY has initiated the establishment of a low-cost Community Clinic to be located Greenville, Texas, and will serve as many people from the different counties around the area, like Hunt, Tarrant, Collin, Dallas, Harris, Rockwall, Hopkins, Kaufman, etc.
Hope For You believes that true health happens when you care for your body, mind, and people have the best chance of reaching their full potential when they are healthy in body, mind and spirit. Therefore, HFY helps low-income and vulnerable people protect their health and achieve their dream by providing health services, behavioral health services, health education and assistance in health insurance enrollment.
Supporting Healthy Lives
Hope For You offers health-related services such as medical and dental care, prescription drug assistance, prenatal care, and health screenings, some form of behavioral health care, addiction recovery, marriage counseling, and support groups. Provide health education on a variety of topics including nutrition, chronic disease management, disease prevention, dental health, and infant and child care. HFY supports policies that ensure access to equitable and affordable health care for all.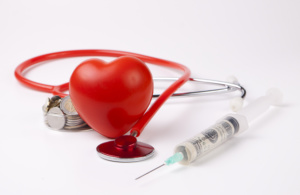 We work closely with various charity organizations that provide Education & Training. HFY promotes meaningful learning opportunities for everyone to maximize their potential. Such as: quality childcare and early child education, after-school programs and tutoring, post-secondary education or training, life-enriching adult education like GED program, English as second language (ESL). Life and job skills education, Computer literacy, parenting, healthy family relationships, child development, Orientation to health and lifestyle in America.
Hope For You helps low-income and vulnerable people protect their health and achieve their dream by providing health services, behavioral health services, health education and assistance in health insurance enrollment.
HOPE FOR YOU