Welcome to another edition of our weekly post. We are looking at unlocking your full potential with Positive thinking.
In our fast-paced and challenging world, having a positive mindset is crucial for personal and professional success. Positive thinking goes beyond mere optimism; it can transform our attitudes, actions, and outcomes. In this blog post, we will explore the science and benefits of positive thinking, discuss practical ways to cultivate a positive mindset and understand its positive impact on our overall well-being.
Understanding Positive Thinking
Positive thinking is a mental attitude that focuses on expecting positive outcomes, believing in one's abilities, and viewing setbacks as temporary challenges. It involves maintaining an optimistic outlook even in the face of adversity, choosing to focus on solutions rather than dwelling on problem.
The Science Behind Positive Thinking
Numerous scientific studies have demonstrated the tangible benefits of positive thinking on our mental, emotional, and physical well-being. Positive thinking has been linked to lower levels of stress, increased resilience, improved immune function, enhanced creativity, and better overall mental health. Additionally, studies have shown that individuals with a positive mindset tend to be more motivated, productive, and successful in their endeavors.
Benefits of Positive Thinking
1. Improved Mental Health: Positive thinking can lead to a multitude of benefits. For instance, it can significantly reduce symptoms of anxiety and depression, thereby promoting better mental health. Additionally, fostering a positive mindset can also increase self-esteem, enabling individuals to feel more confident and empowered.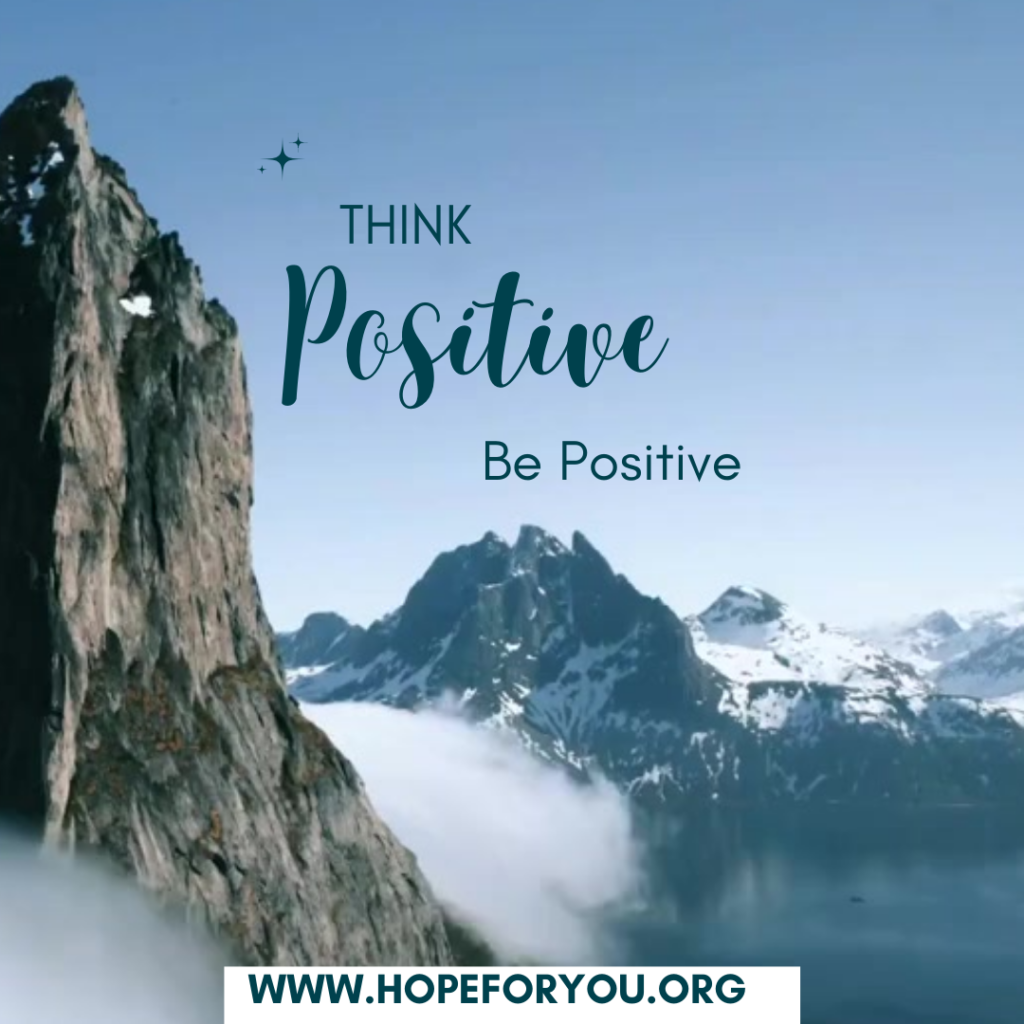 As a result, it enhances overall mental well-being, allowing individuals to cope better with life's challenges. By encouraging the development of a more optimistic and resilient attitude, positive thinking becomes a powerful tool in promoting emotional well-being and personal growth.
2. Increased Productivity: A positive mindset fosters motivation, focus, and perseverance, leading to increased productivity and achievement of goals. It allows us to approach tasks with enthusiasm, creativity, and a solution-oriented mindset.
3. Better Relationships: Positive thinking enhances interpersonal relationships by fostering empathy, compassion, and effective communication. It helps build trust, resolve conflicts, and nurture a supportive network of friends and colleagues.
4. Enhanced Physical Health: Studies have shown that positive thinking can have a positive impact on physical health. It is associated with reduced cardiovascular risk, improved immune function, and better overall health outcomes.
Cultivating a Positive Mindset
1. Practice Gratitude: Expressing gratitude for the positive aspects of your life cultivates a positive mindset. By considering keeping a gratitude journal, where you write down things you are thankful for each day, you actively foster a more positive outlook. This, in turn, enhances our minds to stay positive because we are consistently reminded of the things we are grateful for. Therefore, the practice of gratitude serves as a powerful tool in nurturing a positive mindset, making it easier to embrace optimism and resilience in our daily lives.
2. Reframe Negative Thoughts: Challenge negative thoughts and replace them with positive affirmations. Instead of dwelling on failures or setbacks, focus on the lessons learned and the growth opportunities.
3. Surround Yourself with Positivity: Surround yourself with positive people who inspire and uplift you. Avoid negativity and seek out environments that promote positivity and personal growth.
4. Engage in Mindfulness and Self-Care: Engaging in activities like meditation, deep breathing exercises, and self-care practices can help reduce stress and promote a positive mindset.
5. Set Realistic Goals: Set realistic goals that align with your values and strengths. Break them down into smaller, manageable steps, and celebrate your progress along the way.
The power of positive thinking lies within each of us. By adopting a positive mindset, we can not only overcome obstacles but also improve our well-being and unlock our full potential. Moreover, it is a mindset that can transform our lives, relationships, and achievements. Therefore, it is crucial to embrace the power of positive thinking and witness how it opens doors to new opportunities and paves the way for a brighter future. So, why not start today and allow positivity to guide your path to success and fulfillment? Happy New Month!